Molly Gordon Biography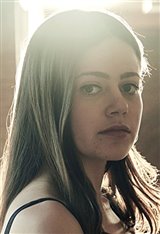 Born: December 06, 1995

Molly Gordon

Date of Birth: December 6, 1995

Molly Gordon is an American actress who made her debut in the film I am Sam (2001) when she was only six years old. Her parents are both well established figures in Hollywood. Her father is director Bryan Gordon and her mother, Jessie Nelson, is a movie producer.

Molly appeared in the films Ithaca (2015) and Love the Coopers (2015) but achieved her biggest success on the television drama Animal Kingdom as Nicky Belmont, J's tumultuous girlfriend from 2016 to 2018.

Molly played comedian Melissa McCarthy's daughter, Maddie, in Life of the Party (2018) and "Triple A" in Olivia Wilde's directorial debut, Booksmart (2019). Later this year she'll be seen in the raunchy comedy, Good Boys (2019), starring Jacob Tremblay.